My last outing of 2019 was also one of the most succesful. Actually, for a long time it looked like I may not come home with anything as the light was harsh and my inspiration gone. But the whole time I put my faith in an image I actually had had in mind for months: a shot down one of the canals with the sun setting in the horizon between the buildings. So I had actually researched when the sun would set in the right place and timed my venture into Copenhagen in accordance to that. And boy, the result was exactly as I had envisioned. I love these images taken down the canal, and they ended my photography year on a high note.
A colleague of mine had told me about this wonderful spot near the town of Holte outside of Copenhagen. It was a woodland area on a tiny peninsular in a lake. I figured it was probably a nice place, but I wasn't sure it could compete with my rich local forests that I was so used to. But I was pleasantly surprised. Part of it was arriving when the golden colors of the leafs were peaking, but it truly was an unusually beautiful spot - as the pictures  hopefully reveal - and I was happy that I went.
One of the most beautiful places in Denmark at one of the most beautiful times of year. The picture of the golden tree alley is one of my favorites of the entire year. I took a similar picture in 2018, but this time I had my 300 mm lens and a better idea of what I wanted to achieve.
The statement in this post's headline is one that I hear quite often when I show my pictures to people, whether it's family or friends.
Usually, I quickly switch to something else on my phone or computer, or whatever I was using to present my pictures on, and change the subject. Because I know what the next part of their sentence is going to be, if there is one: "but it doesn't look like the real forest/street/beach/sky".
It's never a good thing for an artist to have to explain their art to the viewer. If they don't get it, they don't get it. Not everybody has the same taste. You can't please everyone. Yada yada, yada.... But I can't help feeling that they are missing the point. My objective when creating an image is not for it to exactly resemble what I saw with my eyes, it is for it to resemble what I felt in my heart and soul... and to have the viewer feel that too. If you are not open to letting yourself be emotionally affected, but only look at whether or not it matches what you perceive as "reality", it's your loss.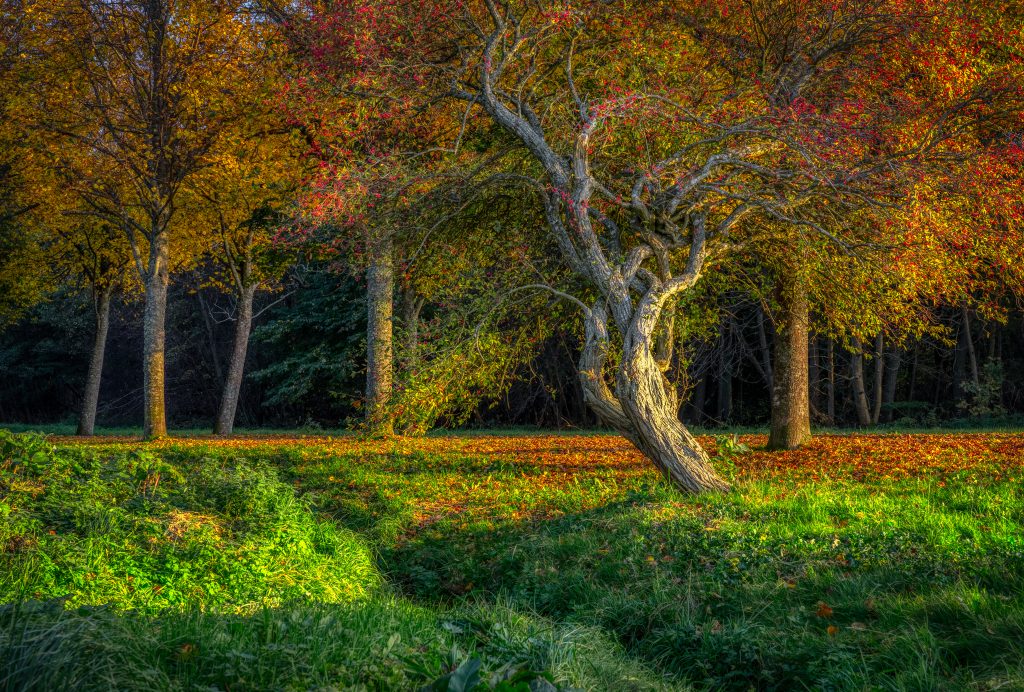 The thing is, if I look at a picture that exactly resembles what I saw with my eyes, it will not affect me in the same way it did when I was in the situation. Why? Because it's a picture! It's not reality. Reality has so much going for it that it becomes an uneven match against an image on a screen or on a wall. Reality has size, it has three dimensions, it has movement, it has sounds and smells, it has the viewer being in the middle of it.
So, in order to compensate for those deficiencies, an image must have something else that reality didn't have, and that's where in some cases additional colors can be a tool. It could also be to add some romantic blur, or make the clouds a little more dramatic than they really were. For instance, if, in the situation, the "scene" felt dramatic, but the image doesn't show it due to its single-dimensional and single-sense qualities, there is nothing wrong with emphasizing the things in the image that at least point in the right direction, such as making clouds grayer and more defined than perhaps they actually were.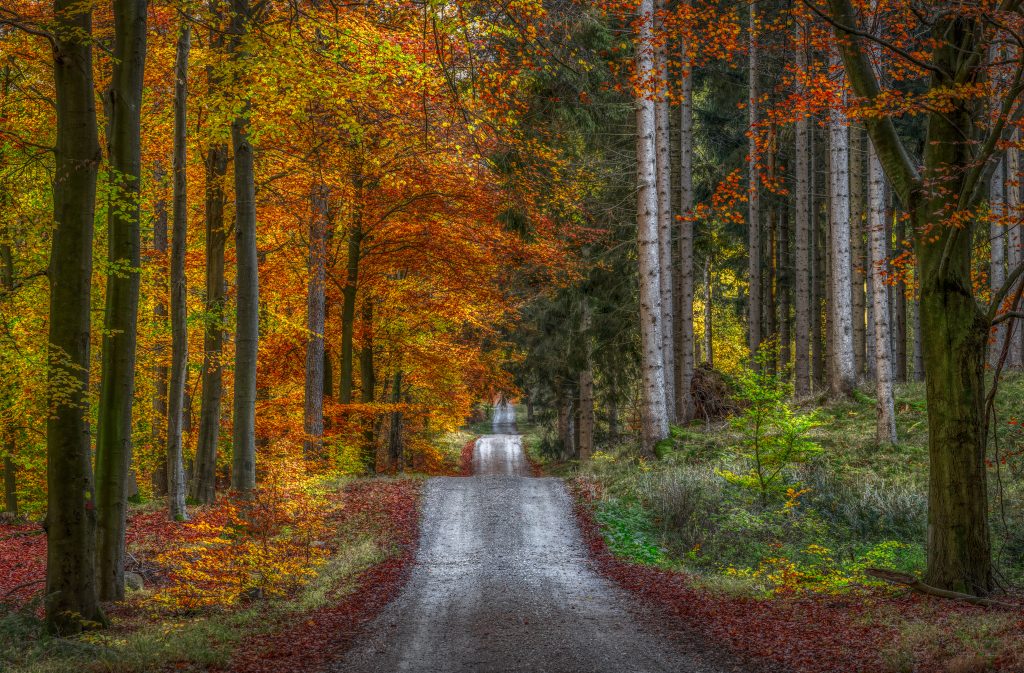 Another point I would like to make is that I actually want to question the so-called reality that many people seem to subscribe to. It seems to me that some people think that an unedited photo, per definition, is closer to reality than one that has been edited. The truth is that one is the camera's interpretation of reality and the other is a human being's interpretation of reality. Do you really think that the camera's interpretation is always more accurate than the human being's who took the picture? Maybe neither one can be completely accurate, but in that case, I will usually find the human being's interpretation more interesting. Of course, a human being can completely ruin a picture with too heavy-handed editing, and I'm sure I have been guilty of that too in the past. Some would say I still am, but I choose to believe that, as I have become more and more conscious of what I want to achieve, it doesn't happen quite as often.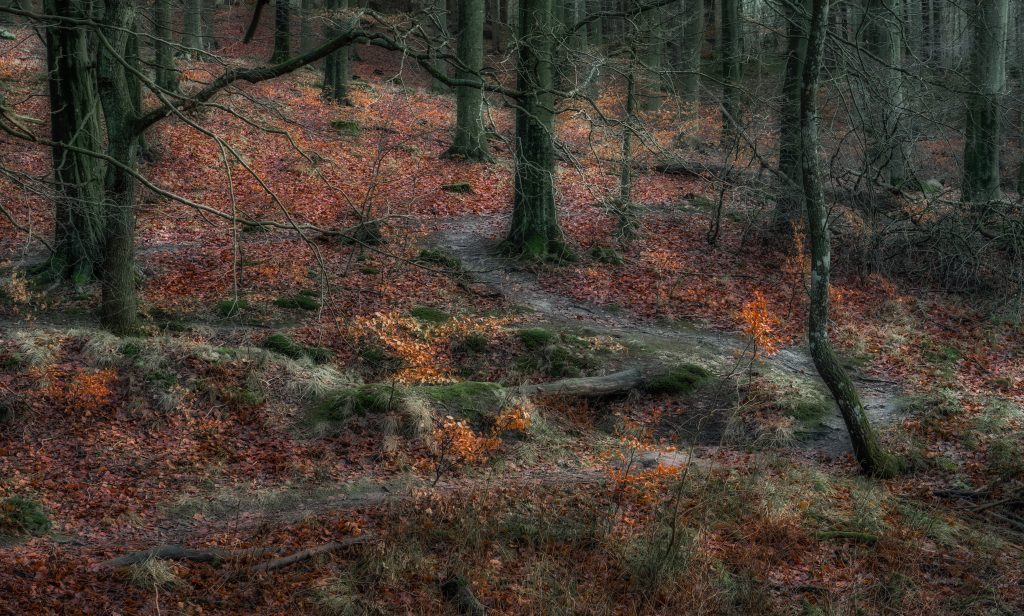 When all is said and done, I can't rule out that I'm just not very good at conveying what I want to convey with my images and that the "but-it-doesn't-look-like-reality"-segment of the population is right. Or that, realistic or not, the same people would totally get the image if I was just better at editing. But I also have received enough awards and love on places like Viewbug and GuruShots that I feel fairly confident that I'm not completely hopeless at what I'm doing.
In the end, I do with my images what I feel is right and what brings up the same feelings in me that I had in the situation. Whether it brings up any - or the right - feelings in anyone else is another matter. All I can do is try and hope that what I do strikes a chord with you.