A patch of forest not far from my house where I had only been once before. Back then I wasn't all that excited about what I saw, but I thought I'd give it another shot. I did not regret it. Despite dull, gray light there was no shortage of compositions. One young tree in particular caught my attention. The tree had just come into leaf and was surrounded by older trees that were still bare. I was spellbound by the green whirl that seemed to float in free air around the tree.
The forest is located next to a riding center, so you constantly run into horseback riders and horses grazing along the paths, which of course, I took full advantage of.
A fairly short walk experimenting with my 70-300 mm lens within a forest, which can be difficult with so much getting in the way. In the first image I had a clear view of maybe 100 meters and used it to create this image. It was made stacking three individual pictures to make it sharp front to back. I had to hurry as it was pretty windy and the sunlight between the trees kept coming and going.
The second image is just an example of the nice bokeh effect that I can achieve with the 70-300 mm. Nothing spectacular. And last, a fence that I have shot many times before, but never quite as succesfully. For some reason, fence images often turn out better when you use a long zoom.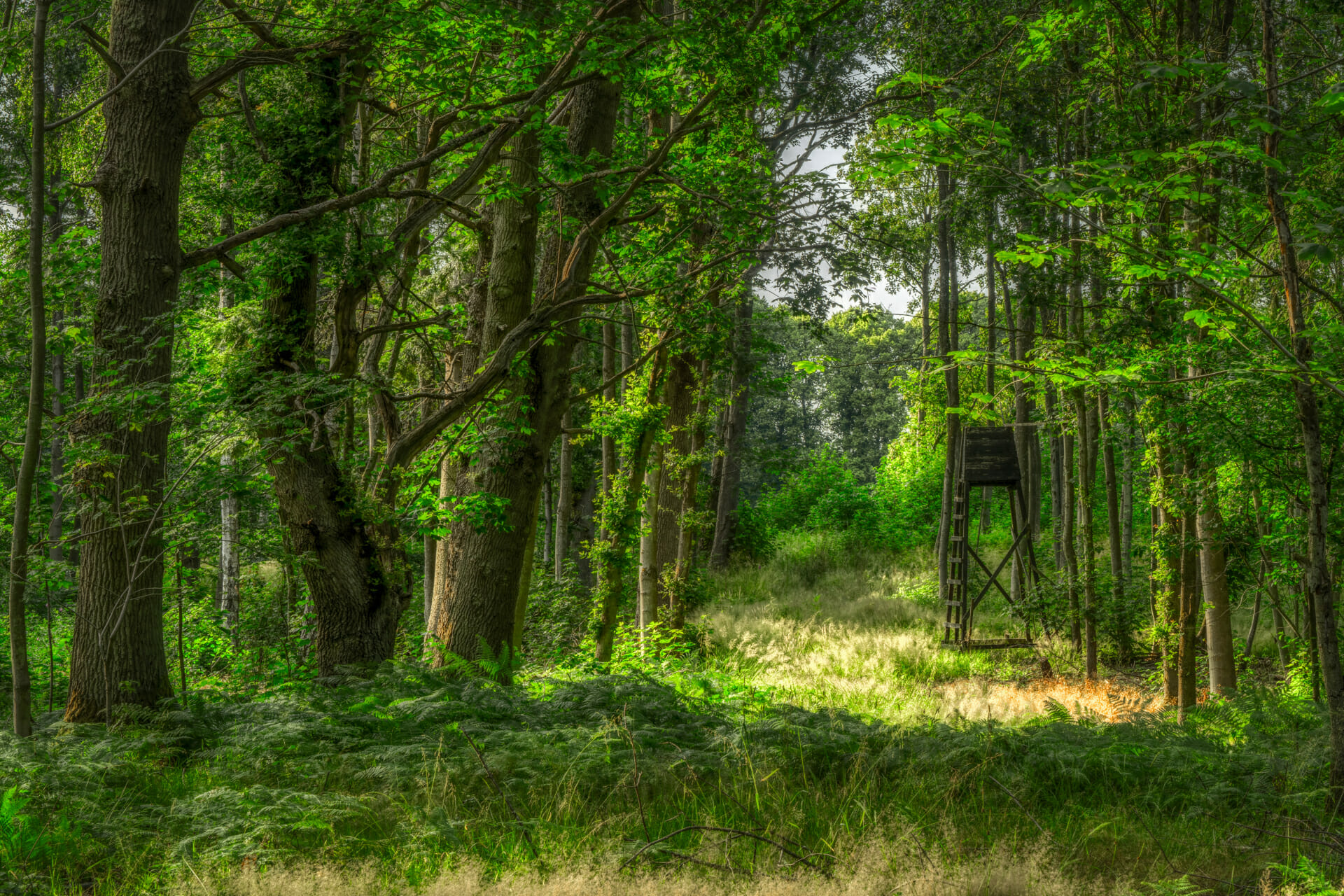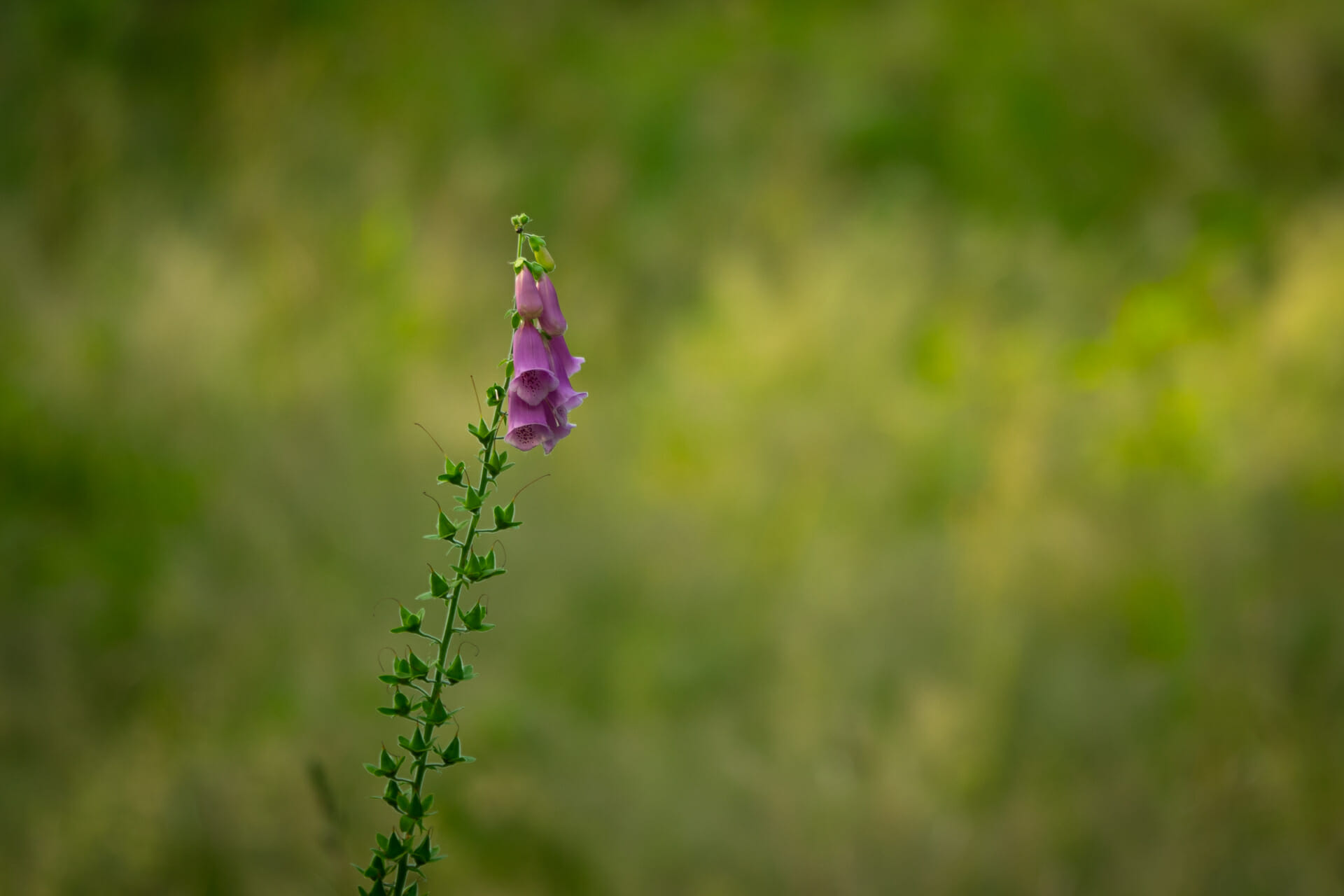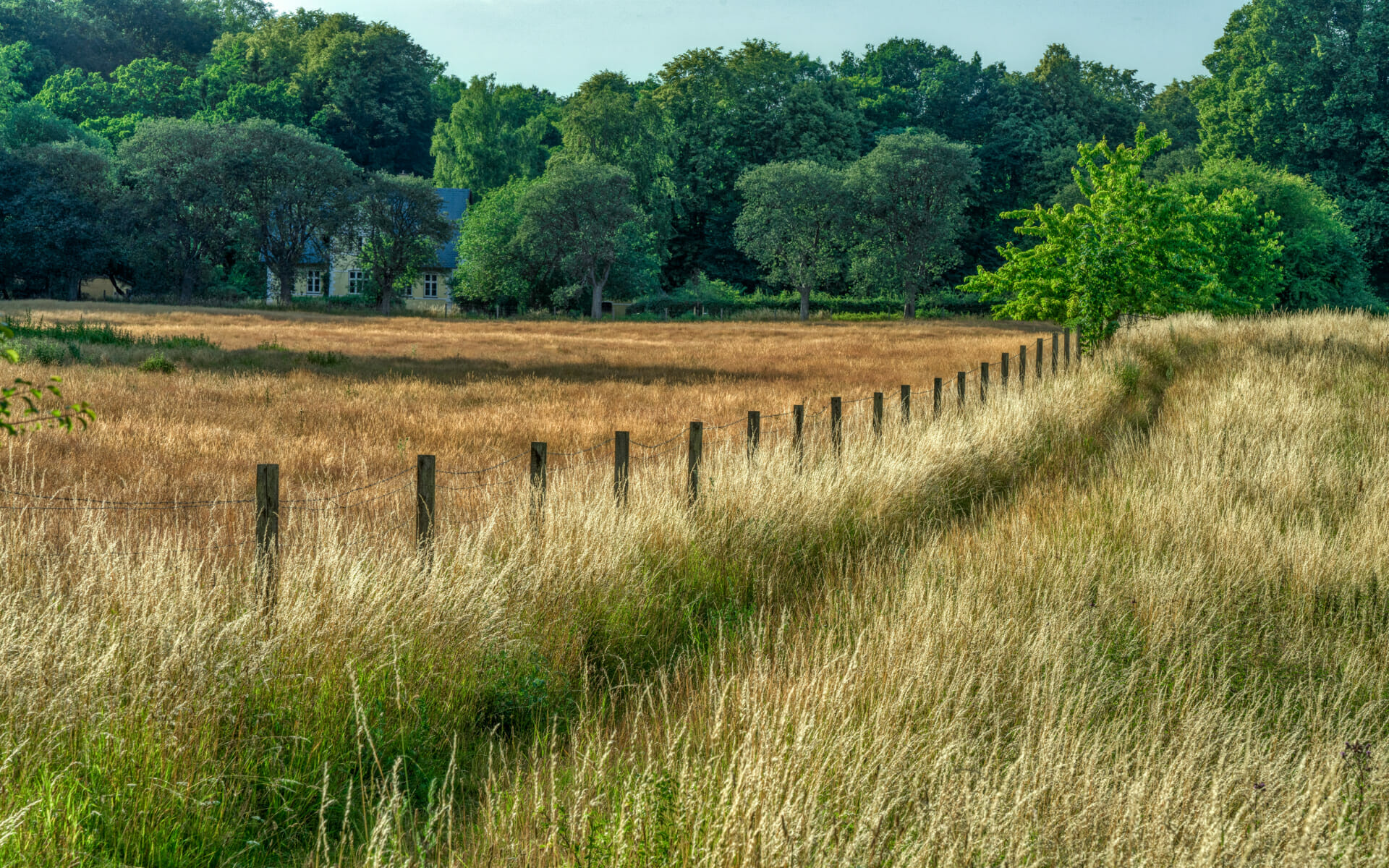 My first visit to the nearby nature area/abandoned farm since discovering that they are turning it into a new residential area. Fortunately, the builders had not made as much progress as I had feared, and there is still plenty of open land left, so untouched that the weeds are as tall as small trees. It was difficult to walk through, it was quite windy, and the sun was still high in the sky, so conditions for photography were not great. I was afraid I wouldn't come home with anything worth keeping, but I'm actually quite pleased with these three images. In the last two, I tried to experiment with some pretty tight crops. It goes against my nature, but I think they turned out well.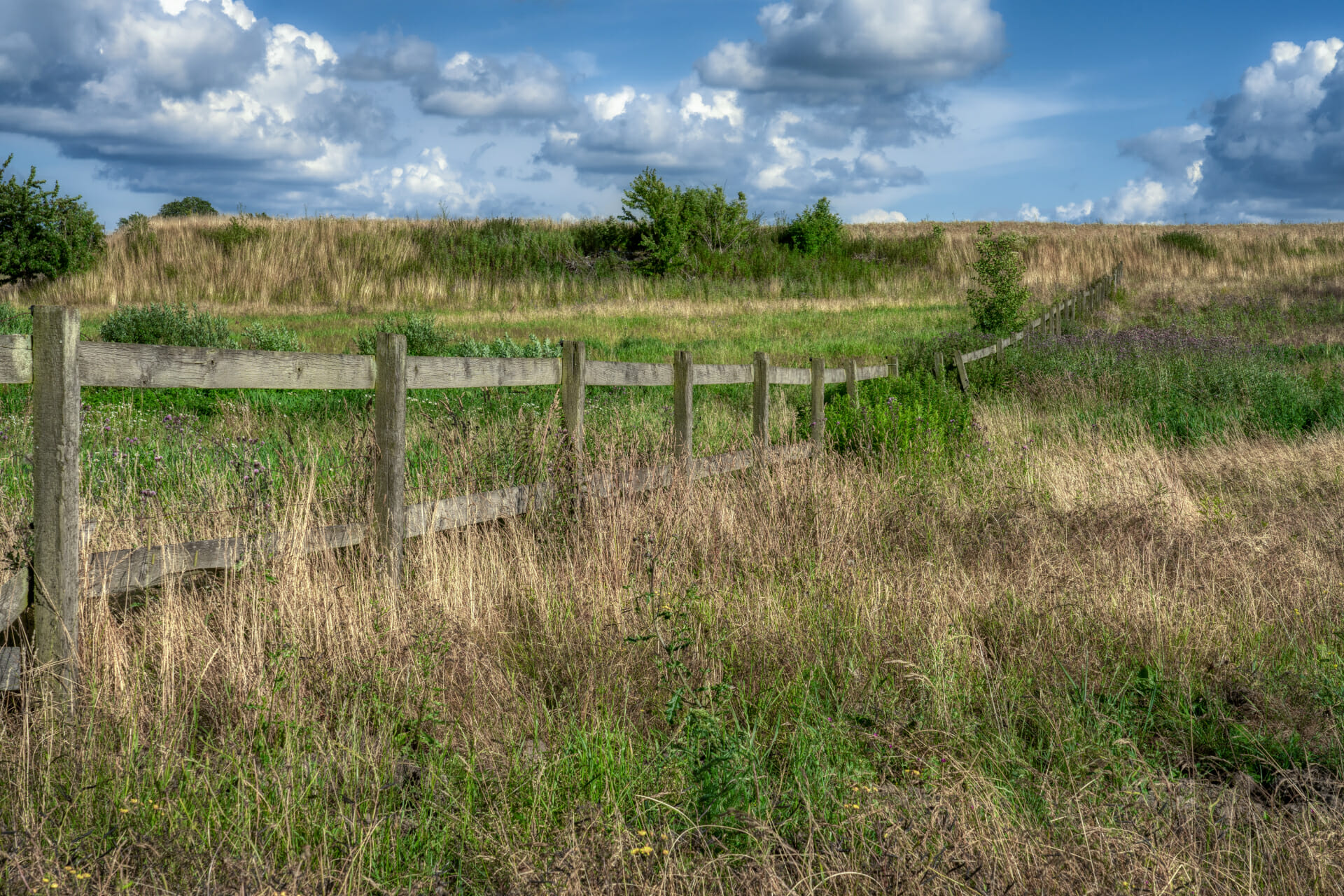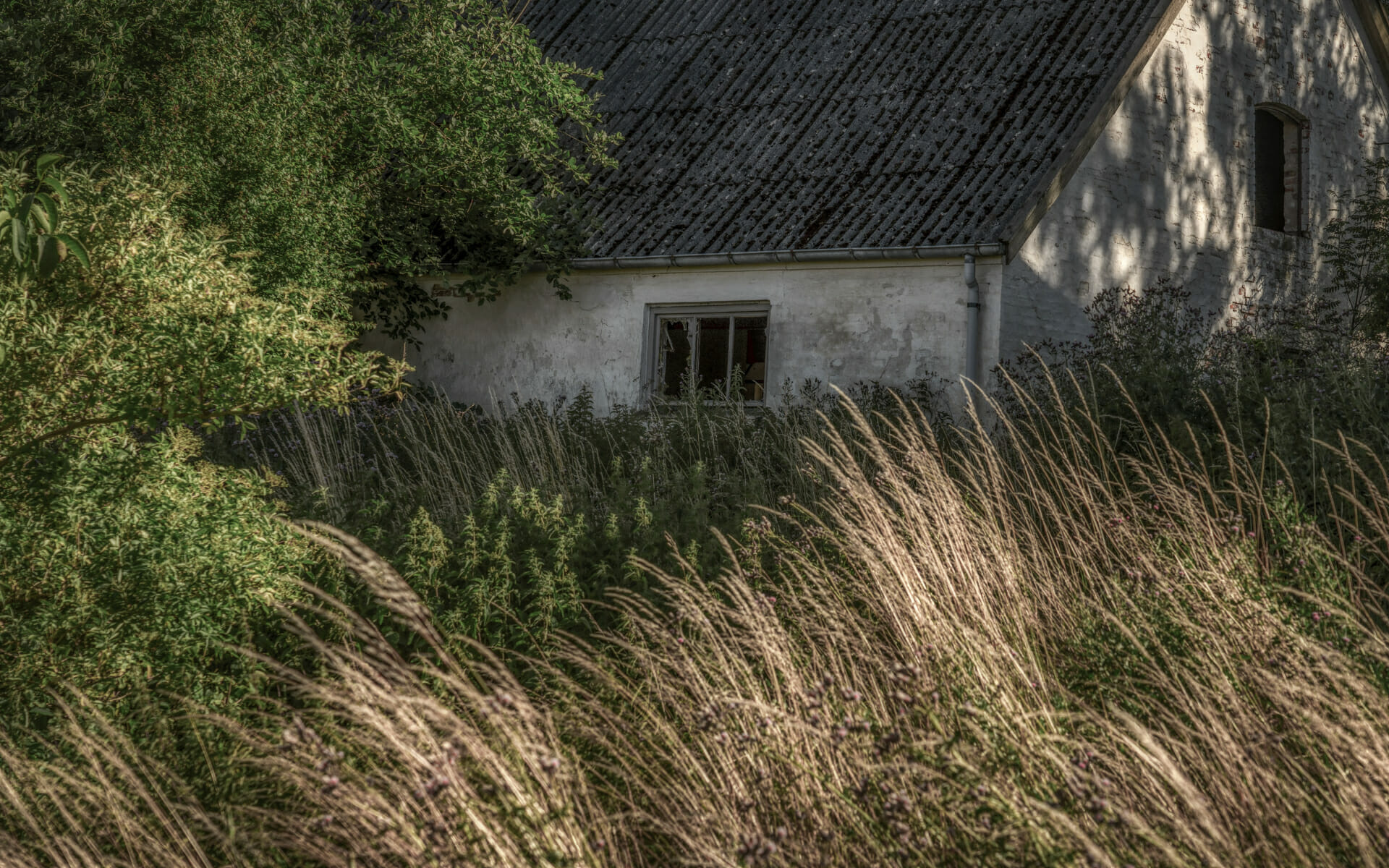 I haven't been doing a lot of serious picture taking so far this summer. It's been a combination of bad weather and good weather. Good weather meaning clear blue sky, which equals uninteresting backgrounds in general and sunsets in particular.
But last Sunday evening the perfect conditions were suddenly present. Lots of clouds, but also lots of sun in between the clouds, promising a beautiful sunset. Additionally, there was absolutely no wind. This is important when shooting in low-light conditions when you need exposures of maybe up to 1/2 second and you don't want wavy grass or moving leaves turning into blurry spots.
So off I went, over to a location I've gone to many times before: the Strødam area. Despite its beautiful lake and green surroundings, it's not the easiest place to shoot. Most of it is fenced off. You have to stick to a path, and in most places, dense vegetation prevents you from accessing the lake shore. So most of my pictures in the past were kind of blah.
But on this evening I was determined to crack the nut called Strødam and get some quality sunset shots. I quickly realized, however, that that wasn't going to happen sticking to the official path. So I did what all serious photographers have to do once in a while: I trespassed. I jumped the fence, determined to chase the sunset, which I could tell would be on the other side of a ridge in the middle of the fenced area.
So into the fenced area I went. No one came out of the woods to yell at me, and I was not attacked by angry wildlife. Still, I felt brave as a Navy Seal.
Fortunately, my bravery was rewarded. Reaching the top of the ridge, a dream scenery manifested itself below me: a herd of cows peacefully grazing on a meadow, a calm lake, and all of it shrouded in a purple and orange sunset with the sun having almost disappeared behind a tree line.
Over the next 30 minutes I took dozens of pictures of varying exposures, ISO and f-values. I moved closer a few times to make sure I didn't miss anything. I was certain this scenery was a slam-dunk and that I was shooting the pictures of my life!
And, well, it's not that I'm unhappy with the result, but I'm just not completely happy either. A better foreground would have been nice for starters, but the main problem is that it's just not as sharp as I would have liked it to be. I don't know if it's my camera, my lens, or my skills that leave something to be desired, but those cows should have had a lot more details.
One of the best pictures was taken as I was leaving the area. A few cows had moved over to where I had been moments before, so I stopped and got a few shots off before I retreated, afraid the cows might start chasing me (so much for being a Navy Seal). Again, it should have been sharper, but the motif is kind of pretty.
In the end, my own favorite shots of the night were not of cows or lakes. I really like this one of the purple flowers under a purple sky. Sure, the purple has been enhanced, but it really was an absolutely gorgeous scene.
Finally, just before I left the area, it was time for a self-congratulating selfie. It might have been better without the chubby fellow awkwardly embodying the rule of thirds, but there he is.