So, a couple of days ago I went out on a run in the local forest. And now you're no doubt getting all kinds of images in your head of one of those uber-cool middle-aged men in Lycra clothes training for the next marathon or triathlons in some far-away metropolis. And sure, on my good days that's kind of how I view myself, too, despite needing 17-18 minutes to cover my measly 3 kilometer route.
On this day I wasn't feeling particularly gazelle-like, but I wasn't feeling horrible either. After approaching the 1 kilometer mark, I still felt like this could indeed be the day when, for the first time this season, I completed my 3 kilometers without having to walk for a bit in the middle.
However, I was never to find out. Suddenly my foot hit an obstacle, and for a terrifying second I found myself desperately trying to regain my balance but failing miserably and stumbling forwards, cell phone flying out of my hand, left knee hitting something hard on its way down, and my almost 49-year-old, overweight body hitting the forest path with all of its 94 kilos, probably registering as a pretty major event on local ant community seismographs, if such a thing exists.
With the adrenalin racing through my blood, I didn't spend much time spread out on the ground, intending instead to continue running as if nothing had happened. But getting up and looking down on myself I had to face the fact that my cool Lycra running pants had been torn open around my left knee and blood was visible. So I figured I'd better take it easy for a little while as I assessed my injuries.
I picked up my trusty Samsung, stopped my Endomondo session, which had happily continued counting the seconds of my ill-fated exercise, and started walking. And that's when it happened. I looked up and found myself in the middle of one of nature's miracles. All around me lush, light-green leaves were seemingly free-floating in the air, frail and tender, and so fresh they looked like they might not have been there five minutes ago.
I suddenly realized that if some invisible bump in the path hadn't forcefully stopped me, I might have missed the full extent of this wonder. I raised my, fortunately unscathed cell phone, and started shooting, forgetting all about my aching knee and hurt pride. The sun was shining from a clear blue sky, emphasizing the incredible greenness of these leaves. I have never covered spring at a more perfect moment. In a week or two the forest will be completely green and absolutely mindblowingly beautiful, and I will no doubt be out there shooting it with my Sony, but to catch it at this exact time and in this light felt like a stroke of luck that more than compensated for my misery.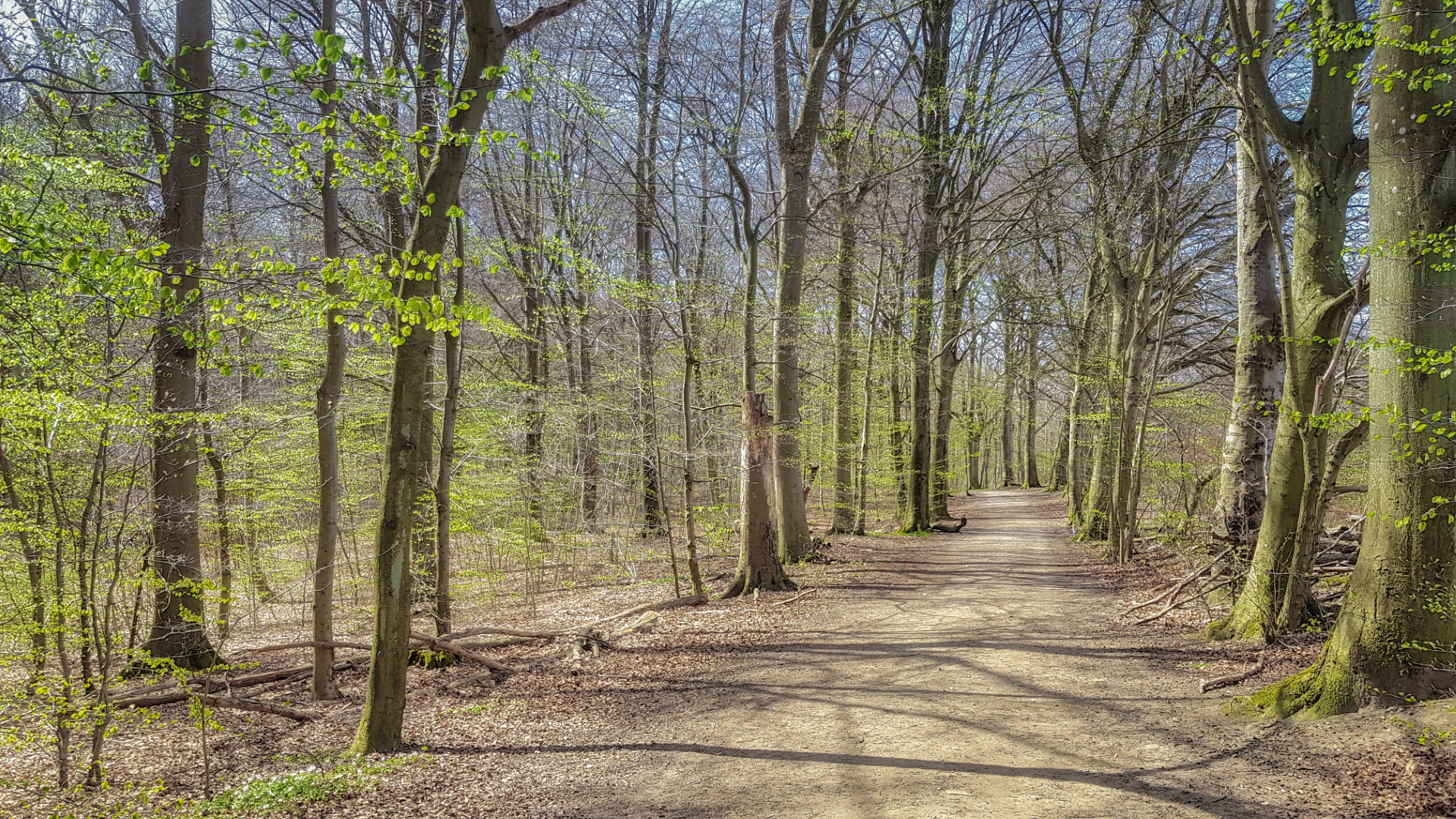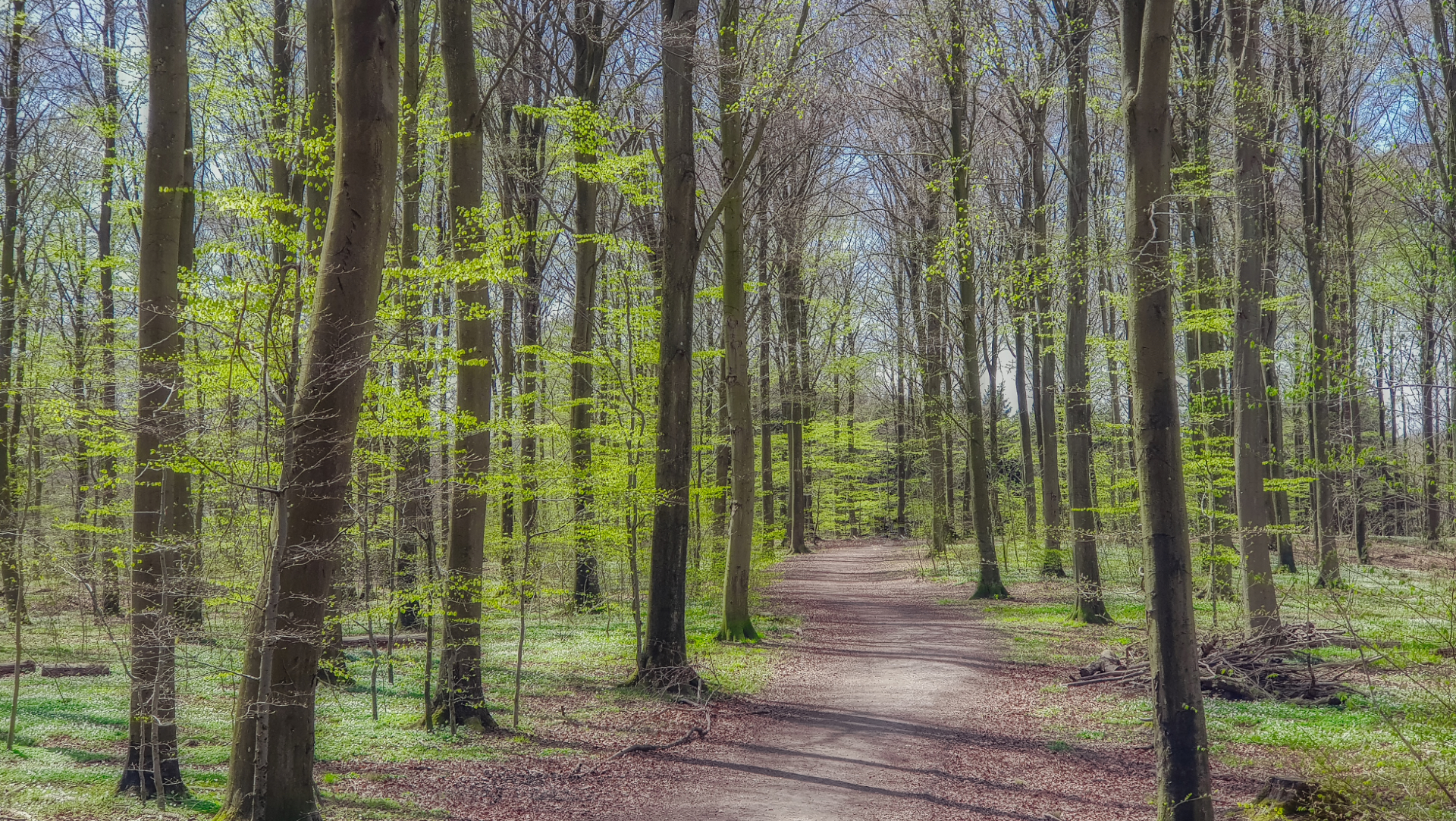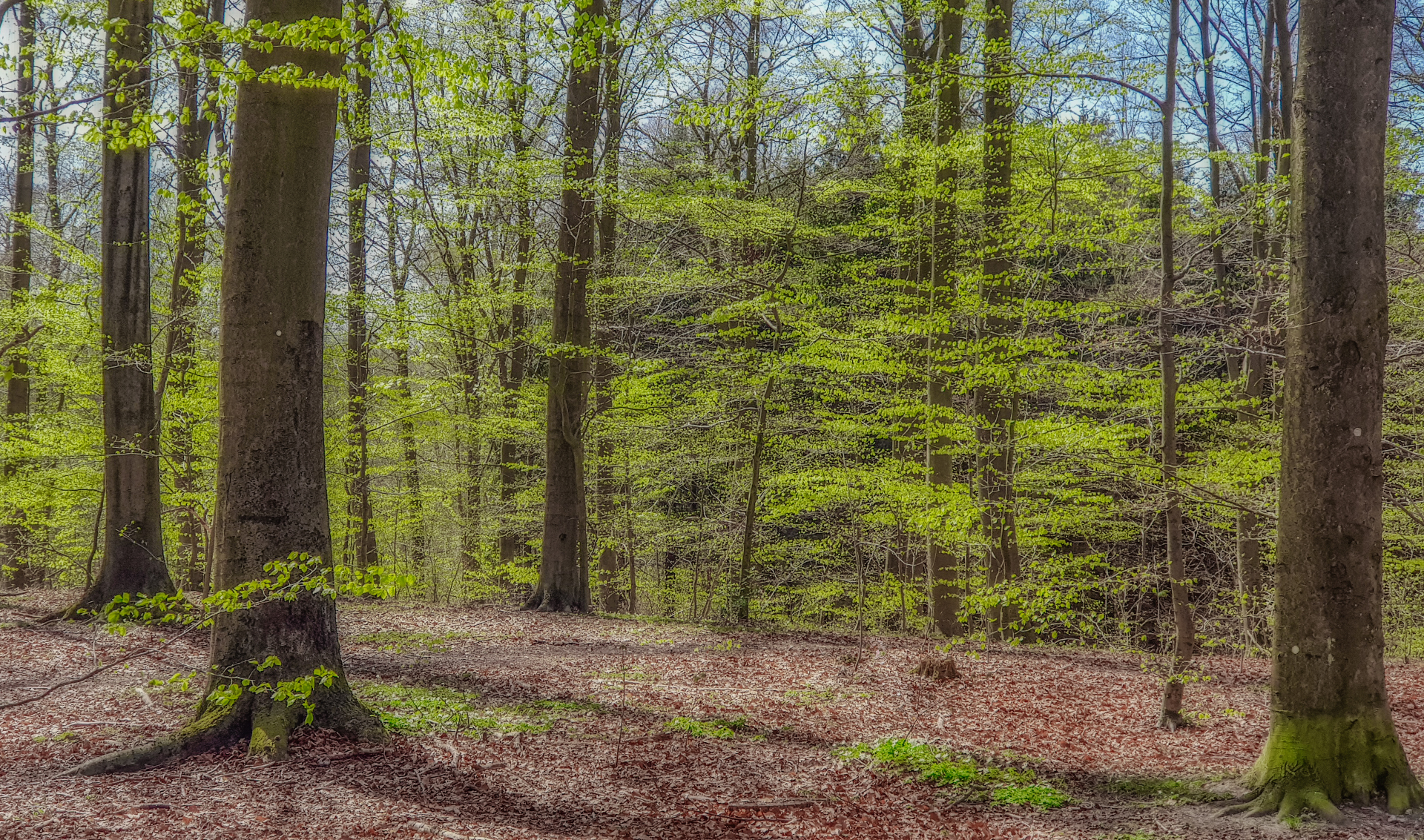 I half ran, half walked the rest of the way home. There I soon realized that my fall had been worse than first estimated. The wound in my knee was big and painful, and my body was aching in several places - and still does as I'm writing this. But looking at these images and reliving the awe I was feeling in the moment, I can only smile.
I may not be the greatest photographer in the world, but I'm a hell of a lot better at taking pictures than I am at running, and that's all right with me.