I have never had much luck with the conditions in Oslo for photography. This year was no exception. A thick layer of clouds, and even a bout of rain, made this day a doubtful affair photography-wise. But I was actually pretty happy with how I fared in the face of these less than optimal conditions.
Approaching Oslo through the Oslo Fiord, one of the first images of the day was the below very classic and simple composition. The light was still reasonable, and focus on the lonely sailboat was nailed.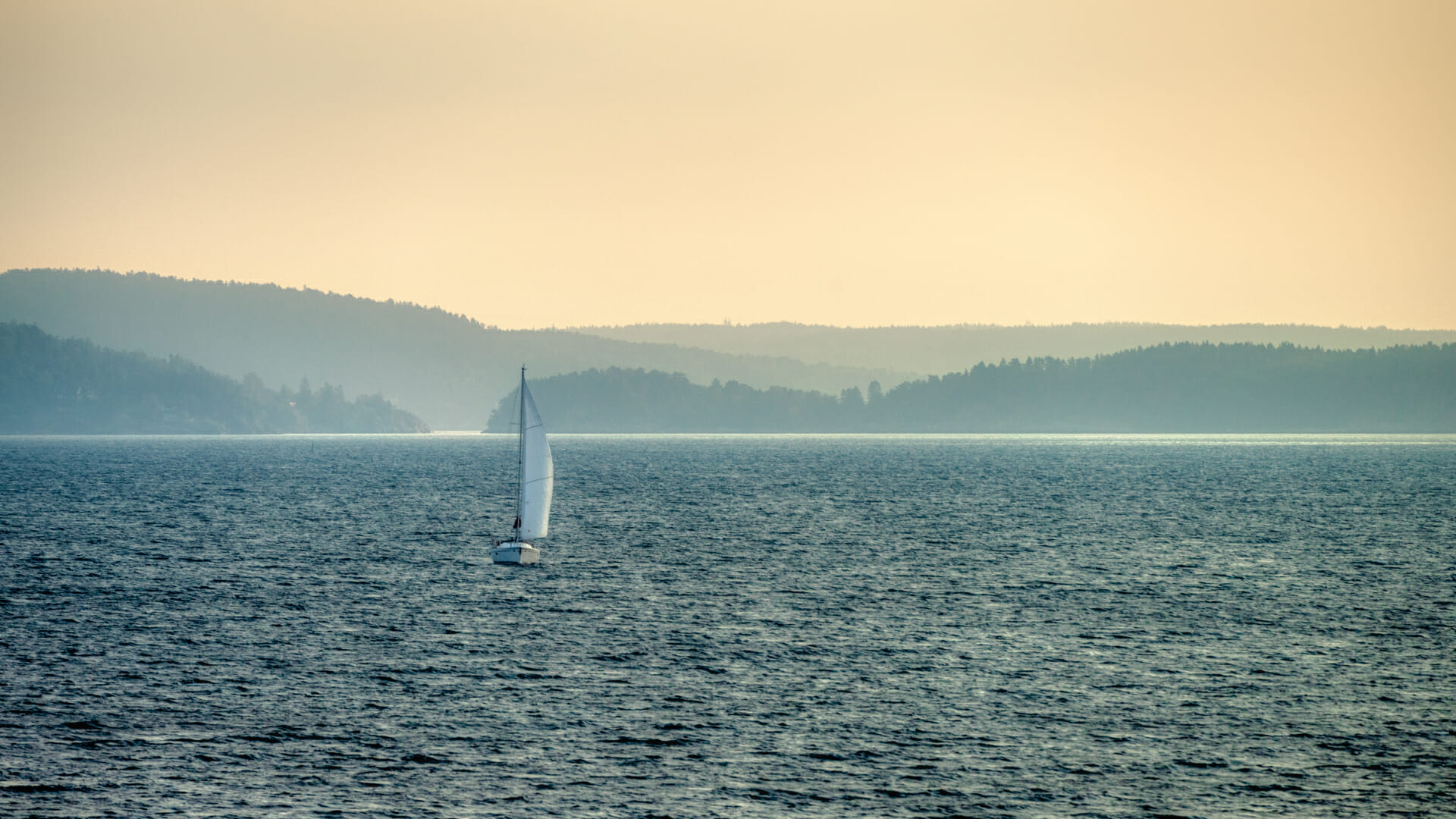 Downtown Oslo on a busy morning.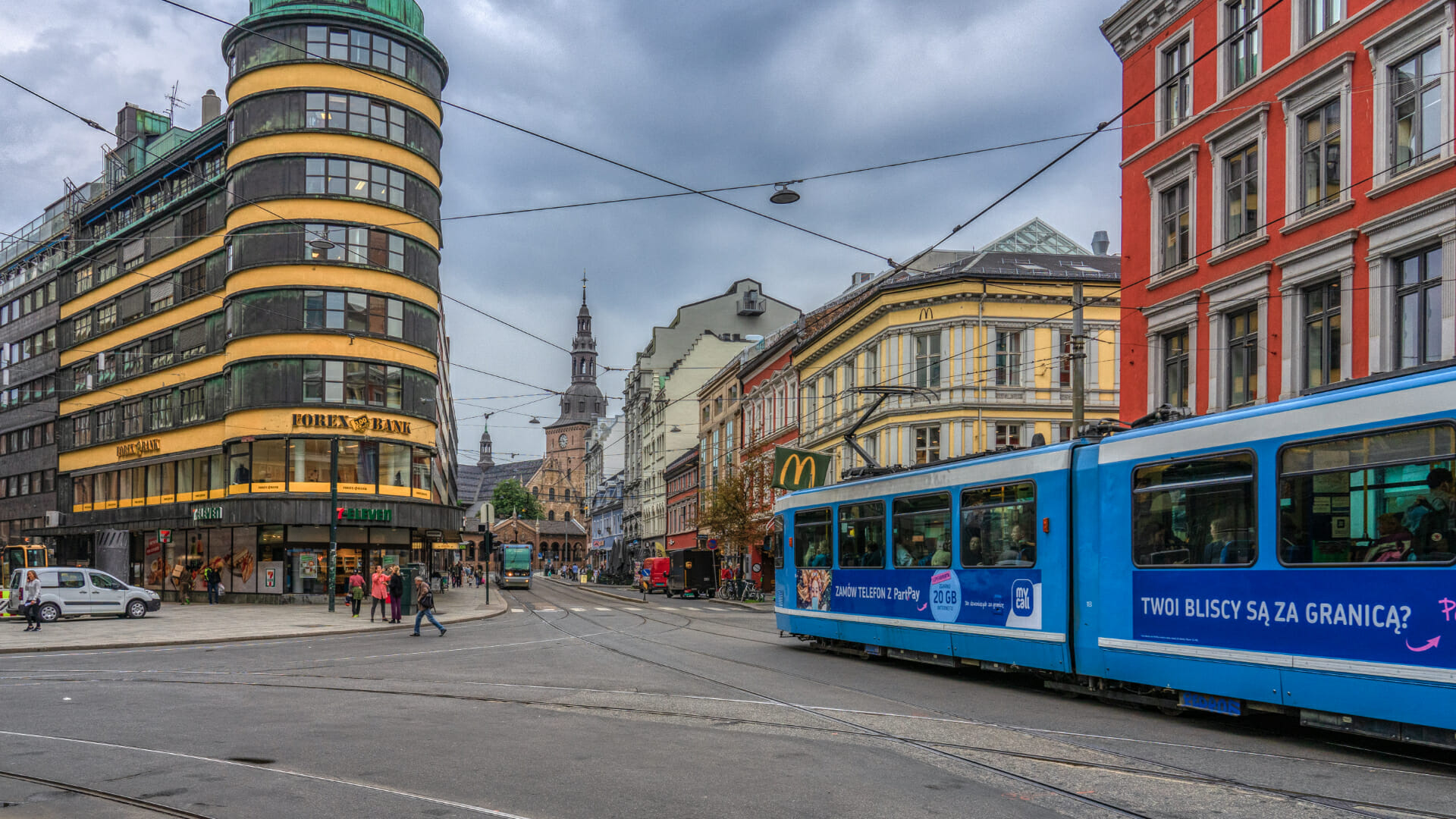 Reflections in downtown Oslo.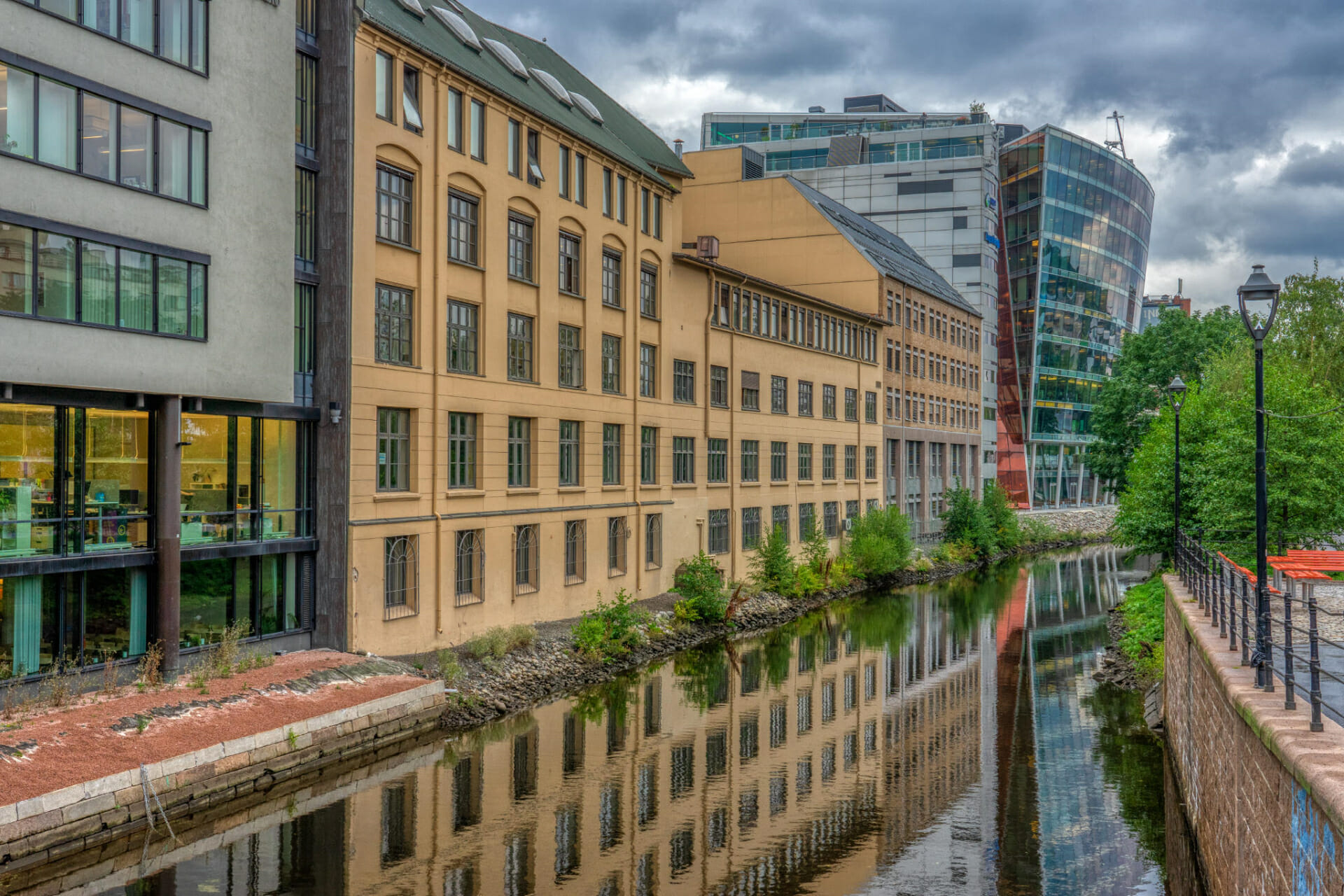 Although we've been to Oslo several times, we'd never taken a close look the famous opera house,  opera not being one of our favorite pastimes. I guess we didn't realize that you could actually walk on top of it and enjoy the magnificent architecture from up close. Well, you can and we did, resulting in my favorite image of the day of these three women taking a break outside the big glass structure. Amazingly, no other people got in the way (except maybe I removed one or two in Photoshop).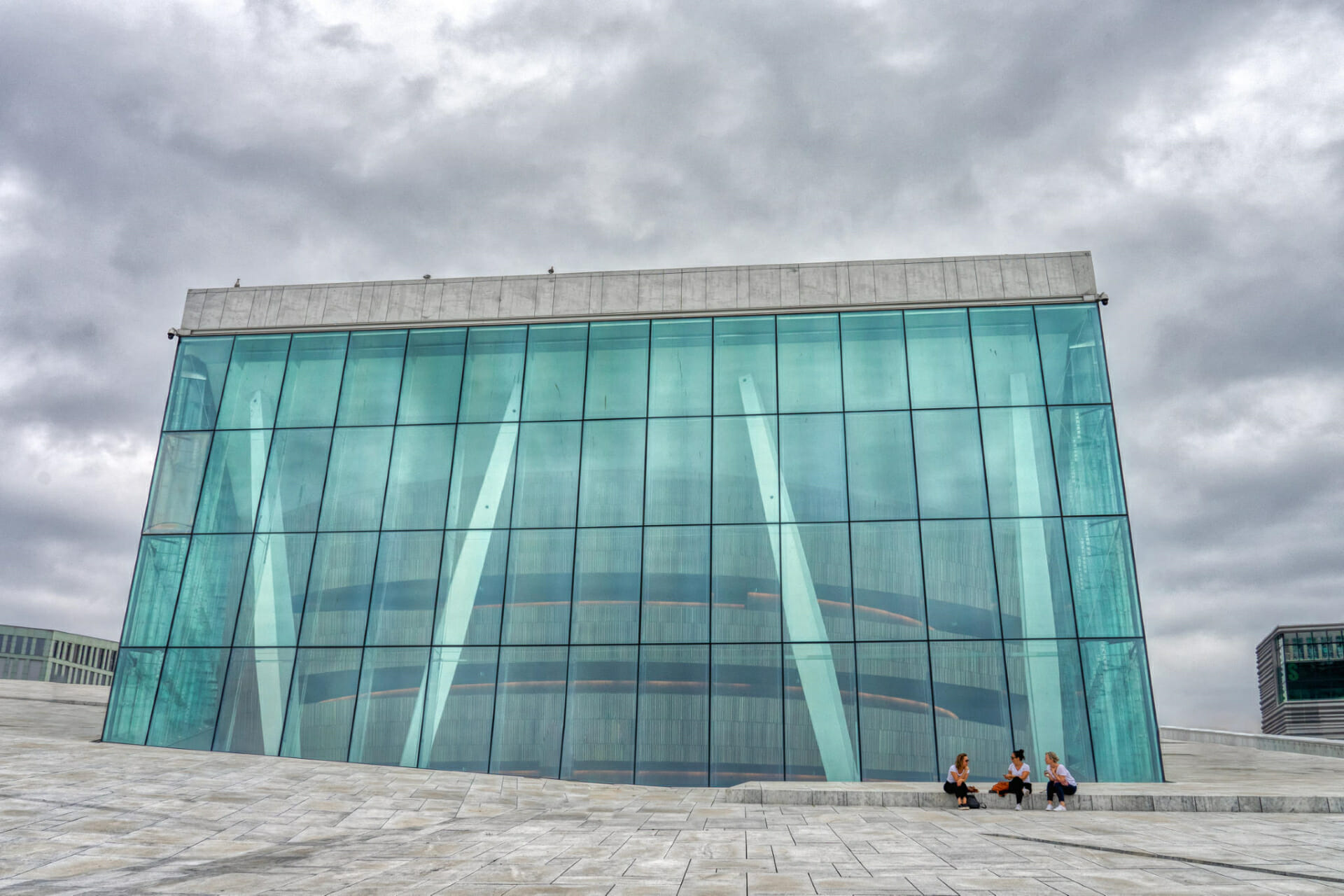 The last image was taken from the ferry. I just like this overview of Oslo and the aerial perspective in the hills in the background.