An evening walk in the forest that started out with the most amazing light, but it fizzled out and for once, I didn't come home with 100+ images on my card.
What a difference a different time of day means. Until now most of my spring photography has taken place in broad daylight in sunny and harsh light conditions. Today I went out as the sun was lowering in the sky and captured the spring leafs in magnificent ways. I love this time of year, when the bright green leafs are are coming out in little, apparently free-floating, bursts here and there and before they take over the forest completely. The scene today was my local forest where I have been a million times before, but I keep capturing new aspects of it. Spots that one day are hardly worth a glance turn into explosions of light and patterns and beauty, just because the season, the time of day, and the weather conditions are different.
Another sunset walk in my local area. I'm always intrigued by the old farmhouse, which is just so typical Danish as it can possibly be. On this evening I managed to capture its reflection in the pond in front of it to great effect, in my own opinion.
My last outing of 2019 was also one of the most succesful. Actually, for a long time it looked like I may not come home with anything as the light was harsh and my inspiration gone. But the whole time I put my faith in an image I actually had had in mind for months: a shot down one of the canals with the sun setting in the horizon between the buildings. So I had actually researched when the sun would set in the right place and timed my venture into Copenhagen in accordance to that. And boy, the result was exactly as I had envisioned. I love these images taken down the canal, and they ended my photography year on a high note.
After a lot of forest photography, I finally pulled myself together to do something different. And what a day I had at the beach! The winds were strong, and as a result the windchill became almost unbearable. But sporting a brand new Norwegian coat (they know how to make coats) and new waterproof boots, I pulled through and was rewarded with some of my favorite images of the year so far. And of course, while waiting for sunset I couldn't help wandering into the forest behind the beach to get a treescape or two.
I drive by this area every day on my way to work (yes, there is a big highway five meters behind the photographer) and have recently noticed that the herd of cows roaming around has grown. So on this evening I specifically went out to see if I could capture some cow pictures. Now, you can't be sure that you will see them. It's a big area, and the cows are often way out of sight. But I was lucky. The cows were out and about, grazing and drinking water. Thanks to my 70-300 mm lens and some beautiful golden light, I caught some really nice images, I think.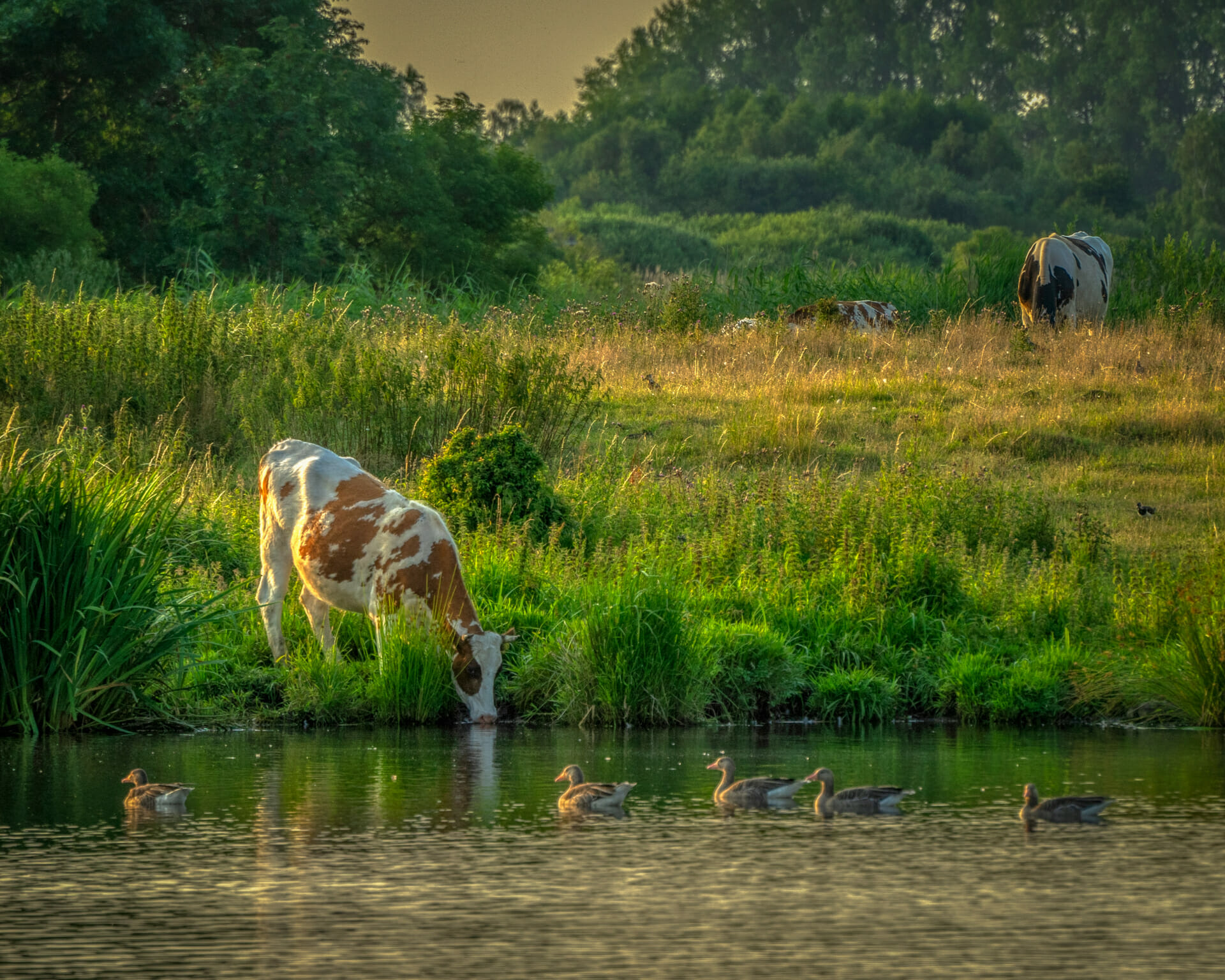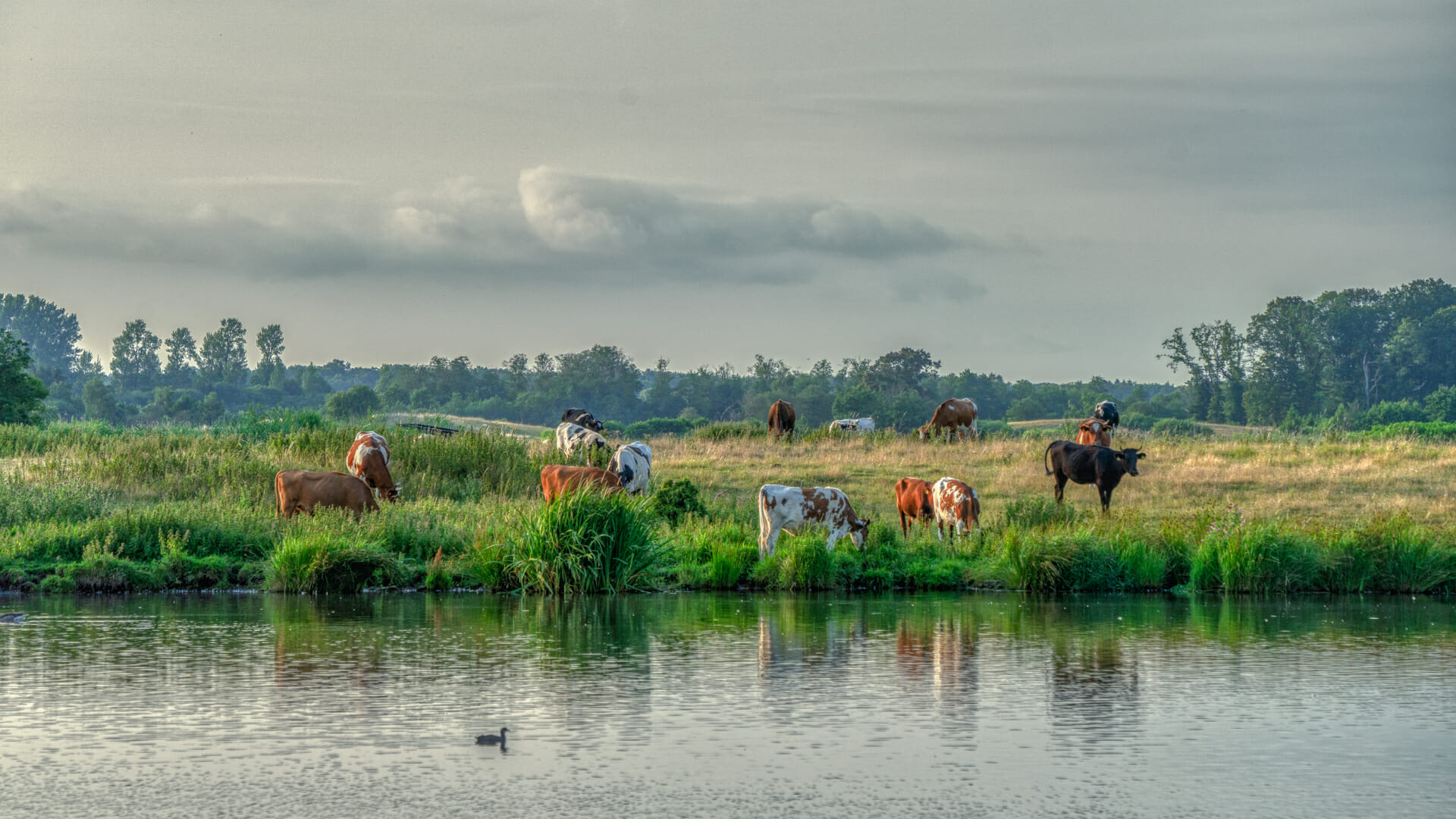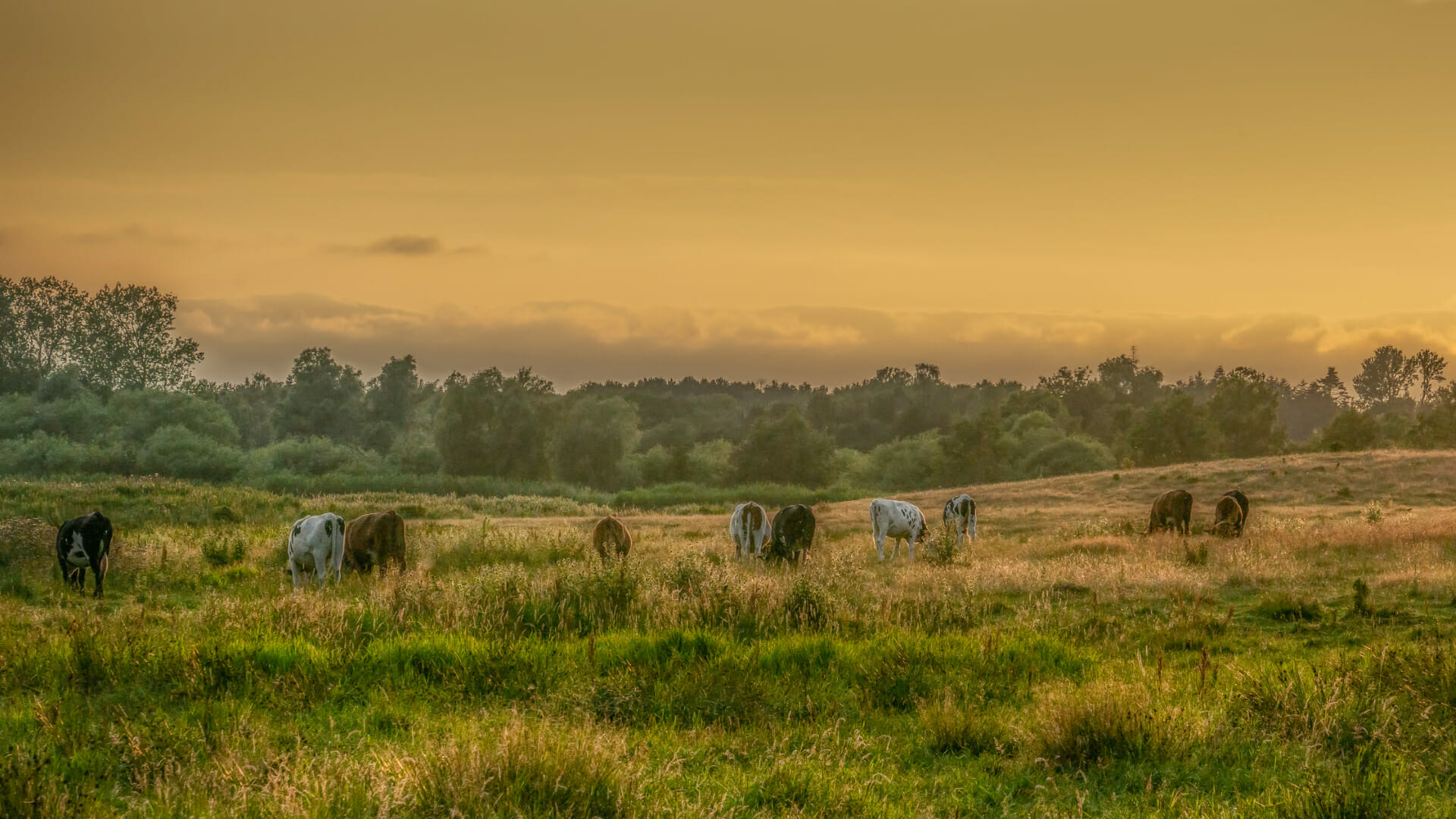 A return to the location of my ill-fated trip in May. This place had so much potential that I had to see it in better light, so I straddled my bicycle after dinner and rode deep into the forest on this beautiful summer evening. Not only was the dull light replaced with beautiful golden hour sunshine, the free-roaming cows I had met last time had been replaced with free-roaming horses. Another highlight was the blooming foxgloves growing between the pine trees. But they were difficult to capture. The image included at the bottom didn't come easy.